Buying a car is a big deal. It takes research and financial planning to prepare for this purchase. Beyond the basic questions of what kind of car you want, you'll also need to ask yourself what method of buying you'd like to utilize? With a huge industry like the auto industry, there are a plethora of ways to go about purchasing a vehicle of your own.
The private sale of automobiles can be quick, limited, and expensive. Dealerships offer more options, a better guarantee of happiness with your purchase, and flexibility that you won't find anywhere else. Continue reading to investigate ten reasons why a dealership is the best option for your car buying experience. 
1. Reputation
While reputation isn't everything, a good one certainly helps. A car dealer wants people to respect them and come back for more, so they will work to get you everything you want and need. For instance, a car dealership in Enfield, CT will go above and beyond to give you a good experience. Companies like this pride themselves with good customer service, the best rates, and flexible finance options all to make sure they have a good reputation with their buyers. Plus, you can research reviews before you buy, so you go in more informed.
2. Financing Choices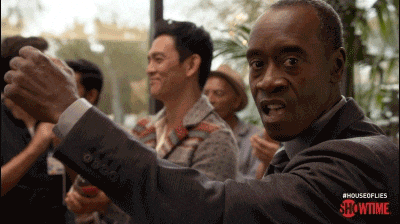 Most car dealerships have their own financing department. This gives you more options for how you want to pay for your car. You can still opt for a private lender, but if the dealership directly gives you a better interest rate, you're saving money in the long run. This will be especially helpful because buying a car comes with multiple expenses. Beyond the cost of the vehicle, you're also responsible for your car insurance. Through cost comparison sites, you can guarantee you're getting the best auto insurance quote for your care and your driving record. Getting a good price should be important for everything, from the car loan to the insurance costs.
3. Warranty Options
A dealership will also have the option to offer you a warranty. This gives you peace of mind that if something goes wrong with your new vehicle, they will help you to resolve the issue. Repairs can be expensive, so like insurance, a warranty can help you save in the long run.
4. Certified Pre-Owned
A big question for car buyers is if you want to buy used or new. If you choose to buy a used car, you'll want to guarantee that it's good quality. When you buy from a dealership, they can certify that your pre-owned vehicle is in good working condition before you buy.
5. Trade-In Opportunity
Likewise, buying a new car may mean you're getting rid of an old car. A dealership will usually let you trade in your old vehicle to save money on your new one, whereas a private seller will be uninterested in your old car. This can streamline your whole car upgrade process.
6. Better Customer Service
Because dealerships have their reputation to worry about, they will have better customer service skills. Car salesmen are charismatic and energetic in order to help you find your perfect fit whether it's a minivan or a mini cooper. If you're looking for an overall pleasant experience with little hassle, go with a car dealer.
7. Extra Accessories
A private seller will sell you a car. A dealership will give you a car buying experience with all the extras that come with it. Accessories like car mats, exterior paint, and even fuzzy dice for your rearview mirror will be available at a dealership.
8. Buyer Protection
A big company will have a harder time swindling you than a private seller will. A dealership is legally obligated to sell you a quality car that you can test drive. If you're looking for that protection and peace of mind, look no further than a dealer.
9. Flexibility
Dealerships have cars coming in at higher rates which gives you a level of flexibility. With their resources, you'll be able to find exactly what you're looking for rather than settling. There also may be more flexibility with their time rather than a private seller who is eager to be rid of their vehicle.
10. Negotiating Power
You have negotiating power with a car dealer. When it comes to this big purchase, you can fight for a fair price. It's up to you to haggle and be sure you're not overpaying for your new car.